Opentext
DF120 - Foundations in Digital Forensics with Encase Forensic
Pelatihan Forensik Digital tingkat Dasar
DF120 - Foundations in Digital Forensics with Encase Forensic Training (formerly Encase Computer Forensic I, CF1) is hands-on course involves practical exercises and real-life simulations in the use of EnCase® Forensic version 8 (EnCase 8). The class provides participants with an understanding of the proper handling of digital evidence from the initial seizure of the computer/media to acquisition, including the use of FastBloc® SE and LinEn. Instruction then progresses to the analysis of the data. It concludes with archiving and validating the data.

Who Should Attend
This course is intended for IT security professionals, litigation support and forensic investigators Participants may have minimal computer skills and may be new to the field of computer forensics.

CPE Credits | 32
Level | Introductory
Prerequisite | Basic computer skills.
Advance preparation for this course is not required.
Tertarik dengan pelatihan ini?
Fitur-fitur DF120 - Foundations in Digital Forensics with Encase Forensic:
Klik pada gambar untuk memperbesar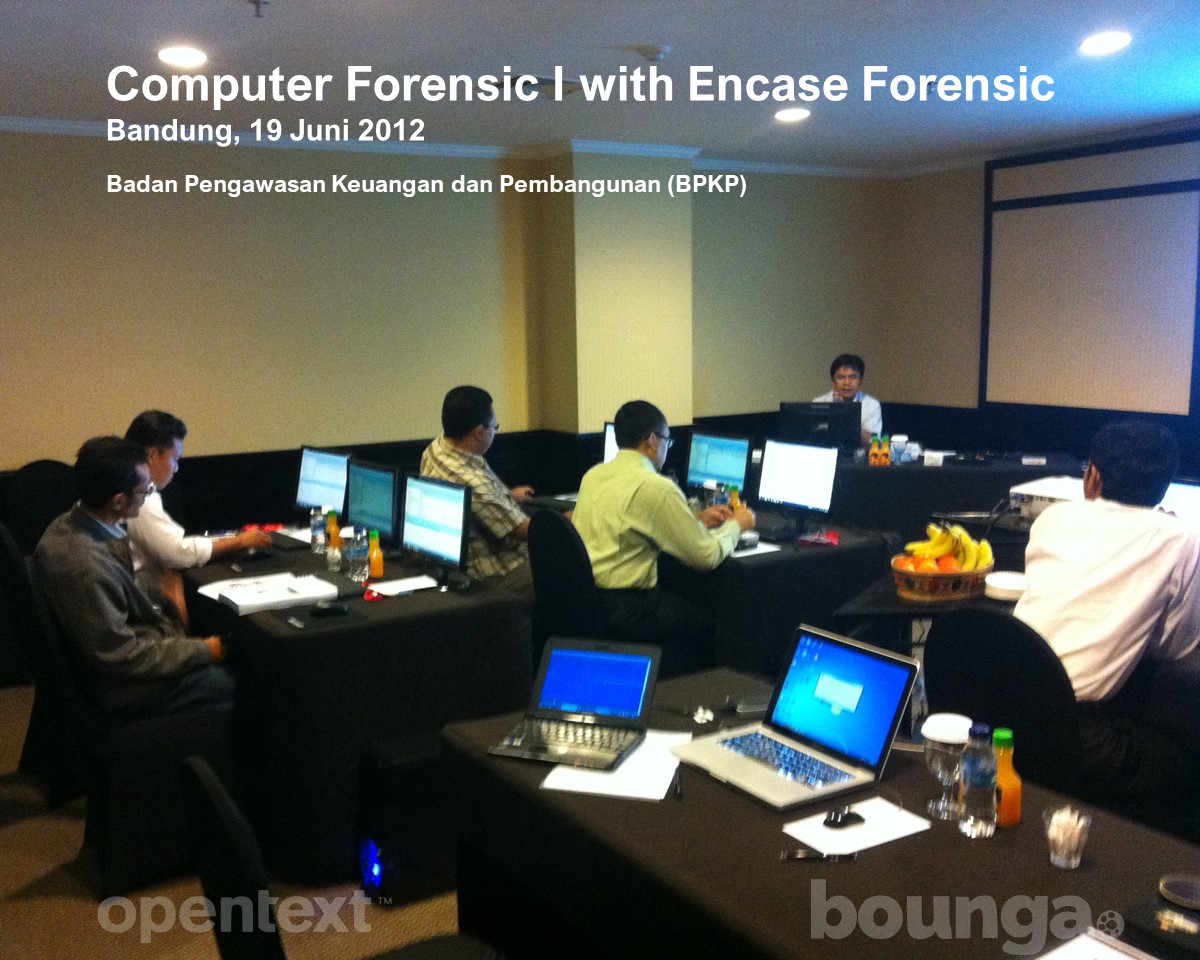 Pelatihan Computer Forensic I with Encase dengan peserta Badan Pengawasan Keuangan dan Pembangunan (BPKP)